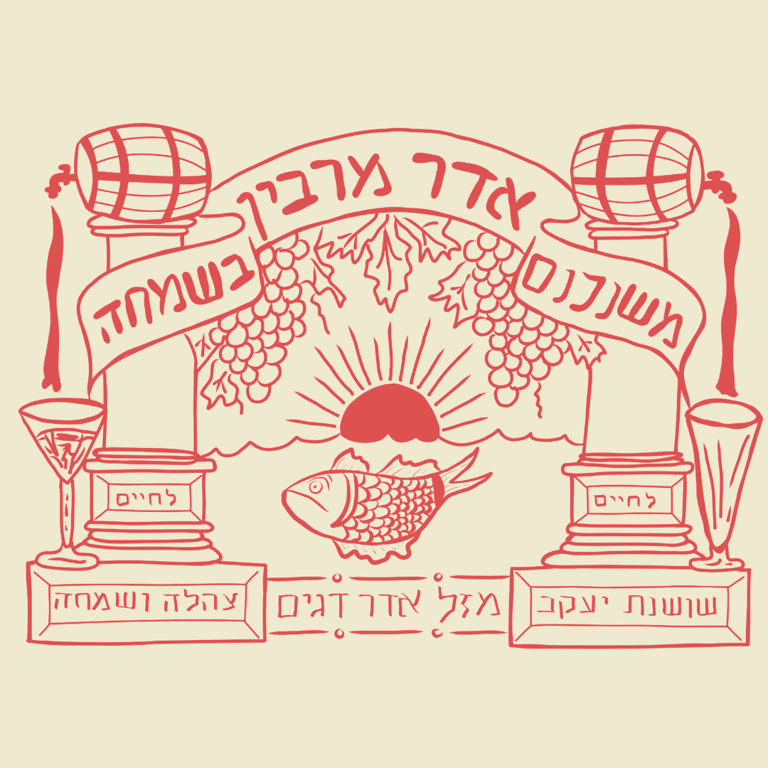 With Adar Joy Increases [MISPRINTS]
DUE TO MISPRINTING, THESE ARE DISCOUNTED.
Due to a printing error, the interior text of the zine included several typos and pre-maturely cut off the final sentence. In an effort to reduce waste, we chose to include a correction as opposed to reprinting. The poster side contains no errors. Each purchase will come with a second poster at no additional cost.
The fourth in our monthly zine & fold-out poster series is inspired by a historic poster created in a displaced persons (DP) camp in Austria following the Shoah. The text focuses on a history of Purim plays and celebrations in DP camps as a form of resilience found in joy.
Each zine folds out into a 11x17 poster. The interior of the zine also shows other historic photos of the original poster.
This zine is risograph printed by Spina/Novoa in Tucson, AZ. The zine is on a single sheet of 11x17 French Speckletone paper.
All poster proceeds go to the BCCTucson.org - a community center for autonomous experiments, mutual aid, harm reduction efforts, and community-based archiving.
All design and writing by Chava Shapiro.