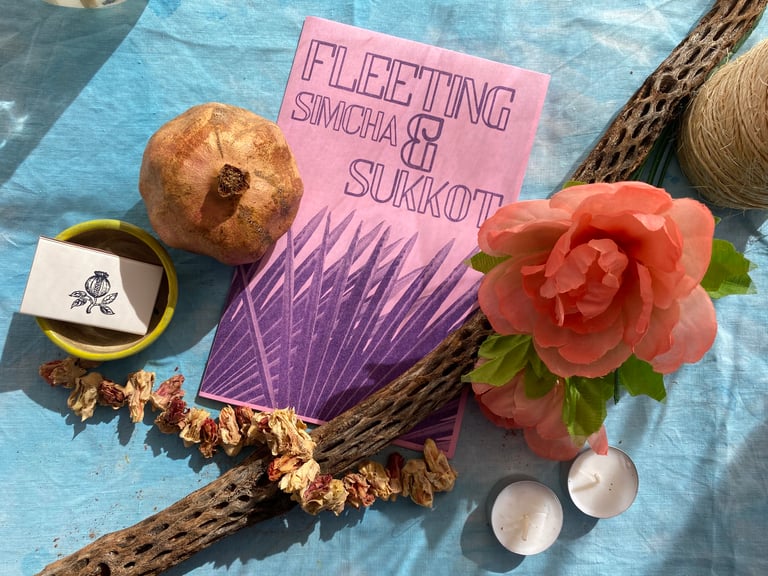 Tishrei: Fleeting Simcha & Sukkot
The Tishrei installation of the JZA poster-zine series was inspired by the resilience of Jews during the Shoah to find space for observance. The poster image is of men in the Łódź ghetto celebrating Sukkot.
The essay for the zine was inspired by the teachings of Rabbi Jonathan Sacks (z"l) on Kohelet and its reading during Sukkot.
Each zine folds out into a 11x17 poster.
This zine is risograph printed by Spina/Novoa in Tucson, AZ. The zine is on a single sheet of 11x17 French paper.
All poster proceeds go towards the Blacklidge Community Collective, the community space where the Jewish Zine Archive is housed.