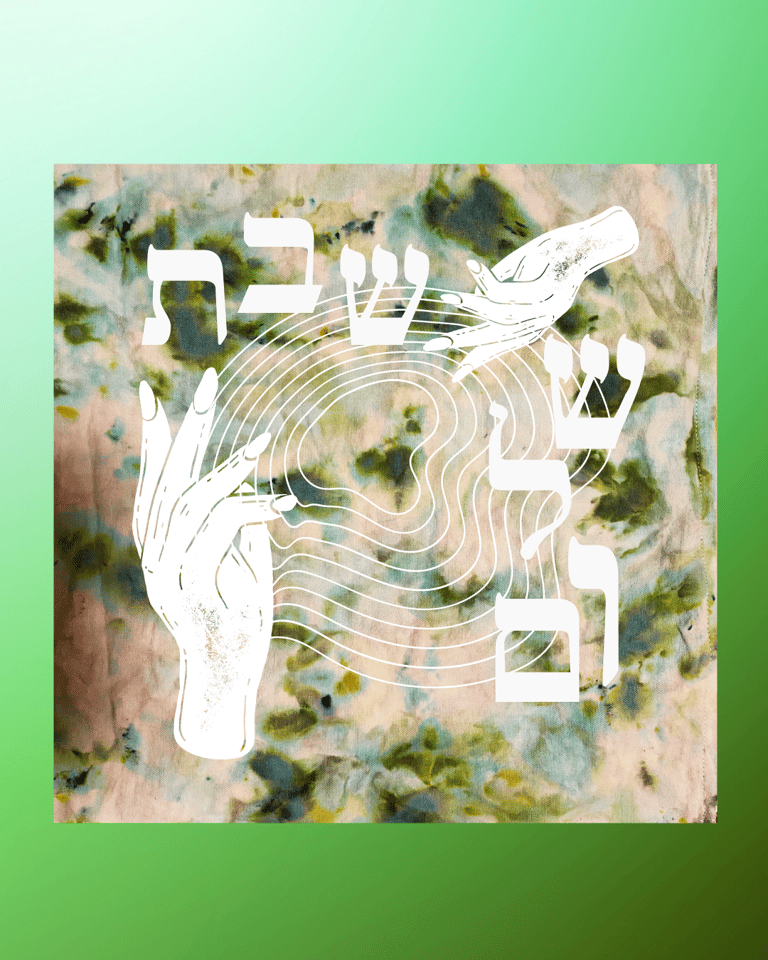 Shabbat Shalom Challah Cover & Zine Set
Challah covers are back!
Consider this piece to be an invitation to enter the magical portal of Shabbes. Shabbes arrives every week, acting as a portal to a taste of Olam Haba—the world to come.
These challah covers are made from recycled fabrics, hand ice dyed, and screen printed. They will come with a copy of the Challah zine from our poster series.
The eighth installation of the monthly poster/zine series features illustrations from Chava Shapiro along with an essay and challah recipe. The challah recipe is one part cooking instructions, one part ancestral invitation, and one part somatic invocation.
Each zine folds out into a 11x17 poster. This zine is risograph printed by Spina/Novoa in Tucson, AZ. The zine is on a single sheet of 11x17 French paper.
Because of the nature of the ice dyeing process, each challah cover is fully unique. Your challah cover will really be one of a kind.